Accident & Injury Physicians Chiropractors
Accident & Injury Physicians of Central Florida - East & West Orlando Locations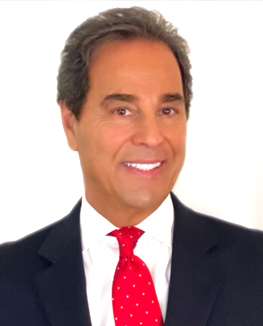 Life Chiropractic College – 1982
University of Miami – 1977
If you've had a recent Auto Accident Injury or Personal Injury, you will need to seek the services of a professional Orlando Chiropractor. These injuries may cause you to experience neck pain, back pain or even headaches which Dr. Vincent Preziosi can help get you back on your way to wellness to live pain-free. Dr. Preziosi specializes in treating patients not only involved in auto accidents, but also any musculoskeletal injuries relating to Workers Compensation, sports and slip and falls, with two Orlando locations to serve you and your family.
Dr. Preziosi's Client Testimonials
"GREAT CHRIO! 2nd time going to Dr. Preziosi office for my auto accidents. Love the stuff always makes you feel so welcome. The Doctor is great super positive and honest would keep going for more then just for auto accidents. Office is always clean and with COVID he makes sure your temperature is check before entering and wear gloves they provide and your mask."
"The most humane, warm, noble doctor I have ever encountered. Dr. Preziosi TRULY cares for the well-being of his patients. After having the opportunity of receiving his services, I can most definitely say that this amazing human being is not all about the money."
"I am so happy I found Dr. Preziosi! I leave feeling so much better and they are all very professional and friendly. You can tell everyone enjoys their job. It's well organized and the treatments are great. My back pain is almost gone. I wish I'd done this sooner."
"The receptionist made me feel at home and was extremely professional and kind. The doctor was gentle, good listener, and informative. No question was too much to answer. Great service!"
Mission
At AIP, targeting and reducing pain is our business. AIP has the extensive training and specialized technology designed to get results.
Vision
Our invitation to accident victims is clear: let's find the pathway to recovery with an AIP Central Florida auto accident doctor.