Accident & Injury Physicians Chiropractors
Accident & Injury Physicians of Central Florida - Winter Park Location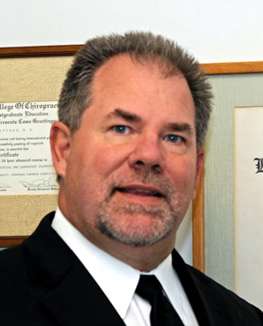 Logan College of Chiropractic – 1979
Eastern Illinois University – 1976
Dr. Wittmer is active in the Profession, serving as Past President of the Central Florida Chiropractic Society and is currently on the Board of the Florida Chiropractic Physicians Association. He has a proficiency in Impairment rating, courtroom testimony, depositions and has completed Diplomate courses in Orthopedics and Neurology. He holds advanced certificates in Graston Soft Tissue Technique, Joint Motion X-ray (DMX) and Spinal rehabilitation.
Dr. Wittmer's Client Testimonials
"Very friendly and makes you feel like family from the start. Great technology, experience, knowledge, and care from every person within the clinic. Never felt better and very appreciative for all their help."
"Dr. Wittmer has been instrumental in helping me recover from injuries that otherwise would have been life altering for me. His sense of humor and genuine concern for me has been so calming and has made what could have been very scary feel like a team effort to better wellness, both physically and mentally!"
"Excellent staff and very experienced doctor. Doctor Wittmer has treated me, my wife, my neighbors and my friends. He's the best."
"Im in great shape for almost 70 because of Dr Wittmer's clinic. Glad i found him. He is old and new school with years of experience and offers the latest state of the art equipment. Highly recommended."
Mission
At AIP, targeting and reducing pain is our business. AIP has the extensive training and specialized technology designed to get results.
Vision
Our invitation to accident victims is clear: let's find the pathway to recovery with an AIP Central Florida auto accident doctor.