Accident & Injury Physicians Chiropractors
Accident & Injury Physicians of Central Florida - Altamonte Springs Location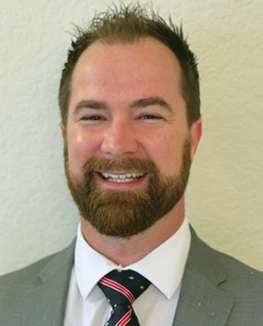 Palmer College of Chiropractic – 2009
Siena Heights University – 2005
Dr. Roy Clarke grew up in Michigan and attended Siena Heights University where he obtained his Bachelor of Science degree in Biology. Upon graduation, he moved to Florida to attend Palmer College of Chiropractic in Port Orange, Florida. While in student clinic, Dr. Roy was a Clinical Teaching Assistant, and took additional classes in Flexion/Distraction, Activator Instrument Adjusting, and Pettibon Scoliosis Correction Techniques
Dr. Roy Clarke received his degree from Palmer College of Chiropractic in Port Orange, Florida. Dr. Roy served as a Clinical Teaching Assistant and enrolled in additional courses in Activator Instrument Adjusting, Flexion/Distraction, and Pettibone Scoliosis Correction Techniques. Dr. Roy earned a Bachelor of Science degree in Biology from Siena Heights University after spending his childhood in Michigan.
Dr. Clarke's Client Testimonials
"Dr. Roy is very good. He takes the time to carefully listen to exactly what issues you have and then does an excellent job correcting them through chiropractic care and/or suggesting other helpful avenues such as massage therapy."
Mission
At AIP, targeting and reducing pain is our business. AIP has the extensive training and specialized technology designed to get results.
Vision
Our invitation to accident victims is clear: let's find the pathway to recovery with an AIP Central Florida auto accident doctor.