Accident & Injury Physicians Chiropractors
Accident & Injury Physicians of Central Florida - Winter Garden Location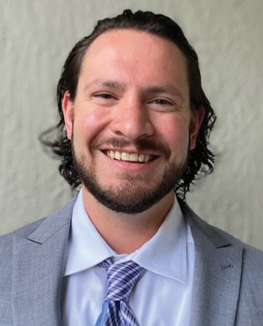 Northwestern Health Science University – 2013
University of Minnesota – 2010
Dr. Nick Healy, D.C., is a graduate of Northwestern Health Science University in Minneapolis, Minnesota. Born and raised in Minnesota, he became interested in anatomy and physiology in high school while playing football, hockey, and baseball. Due to his experiences with sports injuries, Dr. Healy decided to focus his studies on how one can optimize the human body to treat and prevent injuries.
Dr. Healy's Client Testimonials
"Dr. Healy was thoughtful and experienced in his approach to treatment. He does an excellent job of explaining the process and working with your individual needs. I highly recommend going there!"
"Dr. Healy lives up to his name! I suffer from chronic pain due to an autoimmune condition; the muscle work he has done has changed my life for the better. His work has helped me work without pain when I often struggled through the day. I'm a patient for life!"
"Dr. Healy fixed my back issue in one 20 minute session. He is extremely knowledgeable, friendly, and I would highly recommend seeing him for any of your chiropractic needs."
Mission
At AIP, targeting and reducing pain is our business. AIP has the extensive training and specialized technology designed to get results.
Vision
Our invitation to accident victims is clear: let's find the pathway to recovery with an AIP Central Florida auto accident doctor.