Accident & Injury Physicians Chiropractors
Accident & Injury Physicians of Central Florida - Kissimmee Location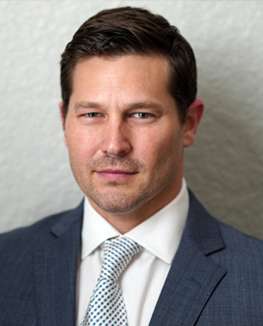 Life University – 2013
University of Georgia – 2008
Dr. Jordan Wolf began his journey to becoming a chiropractor years ago in Georgia. He was a graduate of Life University in Marietta, Georgia, just outside of Atlanta. There, he learned the skills he would use not only to be a successful doctor of chiropractic services, but also the care and attention that he would later give to each of his patients. As the leading university in chiropractic and holistic health, Life University made Dr. Wolf a well-trained expert in the field of chiropractic care and gave him the basis for his entire practice. However, experience is what has made him all that he is today. With his extensive experience in chiropractic treatment, he became an expert in treating those who are suffering from pain.
Dr. Wolf's Client Testimonials
"They take care of you as soon as you walk in 💪🏽💪🏽💪🏽 How all places should be!"
"Great office staff, peaceful atmosphere and the doctor knows his stuff."
"The way they make you feel comfortable during the checking and the chiropractic service is totally 10 stars!! You can start feeling a great environment while you just walk inside. Thank you all."
Mission
At AIP, targeting and reducing pain is our business. AIP has the extensive training and specialized technology designed to get results.
Vision
Our invitation to accident victims is clear: let's find the pathway to recovery with an AIP Central Florida auto accident doctor.