Accident & Injury Physicians Chiropractors
Accident & Injury Physicians of Central Florida - College Park Location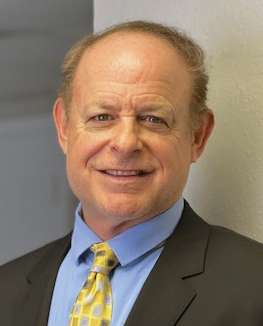 Life Chiropractic College – 1986
University of South Florida – 1982
Dr. Moroff specializes in a wide variety of neuro-musculoskeletal conditions and sports injuries and is one of the leading sports medicine practitioners in Central Florida. He performs a variety of manual therapy techniques, including Kinesio Taping. Dr. Moroff completed his undergraduate pre-professional studies at the University of South Florida and graduated From Life Chiropractic College in Marietta, Georgia. He played several years of professional baseball with the New York Yankees organization.
Dr. Daniel Moroff's sports background and love of sports contributes to his work with high school, collegiate and professional athletes from a variety of sports. He is committed to helping all of his patients live pain free and active lives. Dr. Moroff is originally from Kalamazoo, Michigan. He has been with Exum Chiropractic Clinic since 1986.
Dr. Moroff's Client Testimonials
"Needed chiropractic care on and off for more than 30 years and didn't really receive much help. Dr. Moroff and his wonderful staff are in a league all by themselves. They were able to help with EVERY SINGLE pain in my body in more ways than you can imagine. "
"They are the most respectful staff that I have ever dealt with. They treat you like family. I don't plan on EVER going anywhere else. Thank you, Dr. Moroff, for helping me transform my body, soul, and mind. Calling Dr. Moroff for an appointment will be one of the GREATEST decisions in your life."
"Dr. Moroff is amazing with his background as a professional athlete, he understands how the body moves and understands. How the body doesn't move. Best part Dr Moroff knows how to put it back into place. I'm very particular on how my neck gets adjusted and he's the only one I'll let adjust my neck."
Mission
At AIP, targeting and reducing pain is our business. AIP has the extensive training and specialized technology designed to get results.
Vision
Our invitation to accident victims is clear: let's find the pathway to recovery with an AIP Central Florida auto accident doctor.