At AIP, Central Florida pain treatment is our business
At AIP, we understand the aftermath of an accident can be traumatic and confusing. Getting proper medical treatment can be critical in making a successful recovery. Many times after an accident people do not understand the extent of the damage done. That's why we offer Central Florida chiropractors, who specialize in pain treatments that are better for accident injury patients.
AIP provides effective Central Florida pain treatment for the alleviation of pain, disc injury, muscle spasms, inflammation, and improving the activities of daily living. AIP also understands the concerns with prescription reliance and uses treatments to avoid that outcome.
Get The Treatment You Need
When You Need IT
Contact The Specialists at AIP
Central Florida Chiropractors specializing in pain treatments
that are better for accident injury patients
Meet The Doctors
We have deep compassion and a proven local network of
devoted physicians to help patients get back to enjoying life.​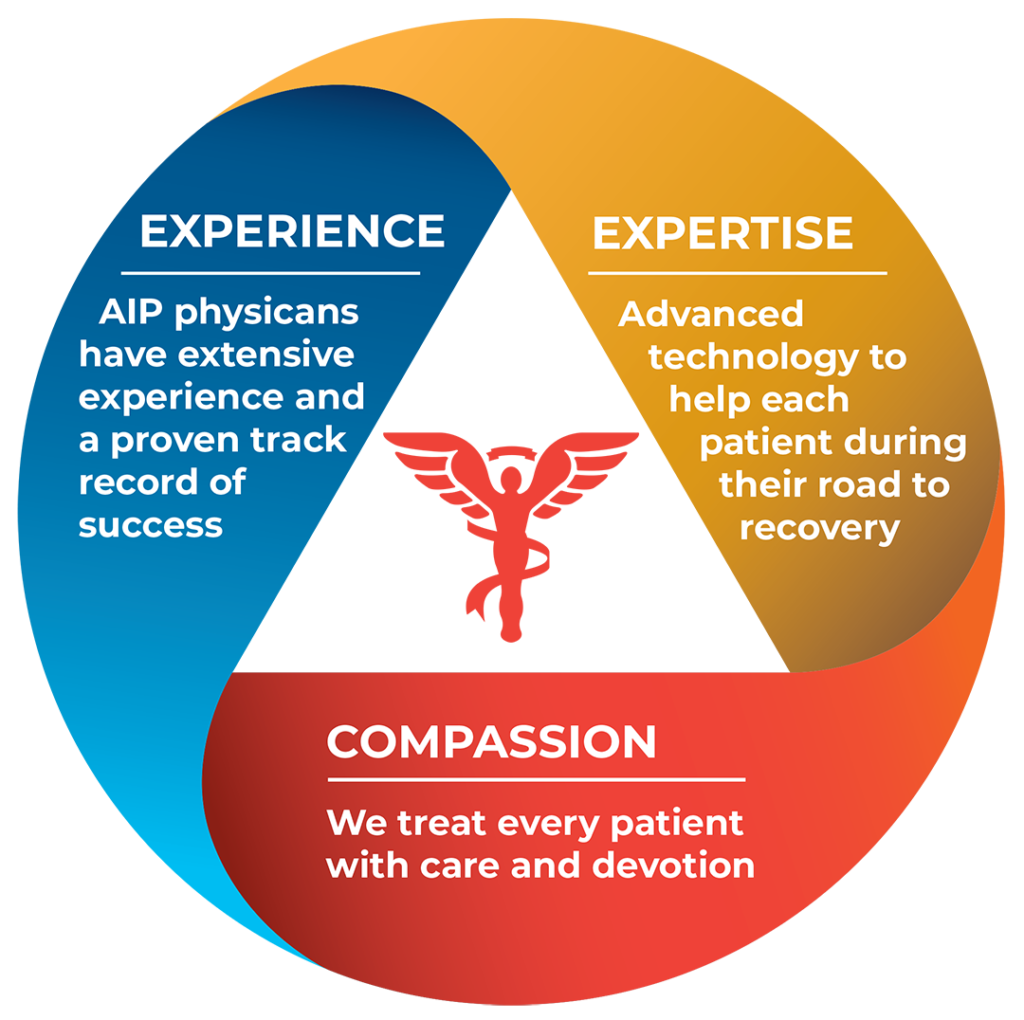 Our mission is simple: give accident injury patients the experience, expertise and compassion they deserve! AIP doctors and Central Florida chiropractors specialize in treating back pain, whiplash, herniated and disc bulges, neck pain, auto accident injuries, pinched nerves, sports injuries, joint pain and other painful conditions related to knees, shoulders, arms and legs. For chiropractic trauma care, call AIP chiropractor pain recovery clinics in Apopka, Orlando East, Orlando West, Downtown Orlando, Lake Mary, Oviedo, Longwood, Altamonte, Winter Park, College Park, Clermont, Kissimmee and Celebration, Florida.