Accident & Injury Physicians Chiropractors
Accident & Injury Physicians of Central Florida - Clermont Location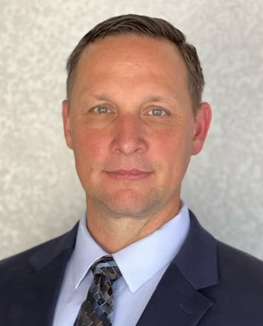 Cleveland Chiropractic College – 1998
University of South Florida – 1995
After completing high school at West Orange, Dr. Brockman attended the University of South Florida where he received his 4 year degree in Microbiology. He then attended Cleveland Chiropractic College in California for another 4 years where he received his Doctor of Chiropractic degree. He is also a graduate of the Spine Research Institute of San Diego where he received advanced certification for the treatment and diagnosis of whiplash associated disorders and brain traumatology . Before opening in Clermont, he practiced for 5 years in a very successful practice in South Orlando. He is a member of the Florida Chiropractic Association, Manufacturers Association of Central Florida, and the South Lake Rotary Club. He is certified to treat workers compensation injuries and have served as a consultant to several Central Florida businesses in regards to their worker's compensation practices.
Dr. Brockman's Client Testimonials
"After my first visit, I slept better than I have in 6 months with no back pain! Dr Brockman is wonderful and the staff is also friendly and so helpful."
"Dr. Brockman and his staff are wonderful. He really helped me and my family to recover with natural chiropractic care."
"There is a reason South Lake Wellness & Injury Center is so successful and it is Dr. Peter Brockman. Organizations function and treat their customers/patients based upon the leadership. Not only is Dr. Brockman an exceptionally good chiropractor, he fosters an atmosphere of healing, pleasantness and caring. Members of his staff are just as "top-notch"."
"Love this place. We see Dr Nathan here and he is great. Very knowledgeable and friendly. I have him see me, my husband, and my young son as we were in an accident. They get us in fast and see us right away. I highly recommend them to anyone who asks for a chiropractor."
Mission
At AIP, targeting and reducing pain is our business. AIP has the extensive training and specialized technology designed to get results.
Vision
Our invitation to accident victims is clear: let's find the pathway to recovery with an AIP Central Florida auto accident doctor.