Accident & Injury Physicians Chiropractors
Accident & Injury Physicians of Central Florida - Lake Mary Location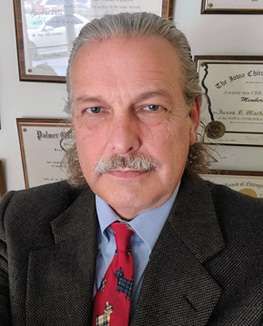 Life Chiropractic College – 1982
University of Northern Iowa – 1977
Third generation Palmer graduate from a family of chiropractors serving the public for more than 90 years. Practicing in Central Florida since 1985. Sought out as an expert witness, Dr. Masters has extensive experience in medical legal deposition and court room testimony.
Dr. Masters' Client Testimonials
"My experience at Masters Chiropractic has been nothing but pleasant and very informative. Dr. Jason Masters and his team will greet you at the door with a smile and pleasantries. They take appointments but I've popped in more than once unannounced and it was not an issue."
"I went to Masters and by the very next day I was able to straighten out and after 3 days of treatment, my back pain was gone. Any time I need an adjustment, I'm able to give him a call and get right in. The staff is super friendly and treat me like family. I would highly recommend to anyone that needs help to contact them....you won't be disappointed!"
"I have been going here for almost 16 years. I always receive great service and care. The staff are very friendly and caring. The doctor is extremely talented in his craft. I have always received great care. They get my recommendation."
"Always great service, the front desk receptionist was polite and helpful. Dr. Masters was great and asked questions before doing anything making sure the right steps were taken. I felt better immediately after leaving the office. I would highly recommend this place to any and everyone."
Mission
At AIP, targeting and reducing pain is our business. AIP has the extensive training and specialized technology designed to get results.
Vision
Our invitation to accident victims is clear: let's find the pathway to recovery with an AIP Central Florida auto accident doctor.