Accident & Injury Physicians Chiropractors
Accident & Injury Physicians of Central Florida - Longwood Location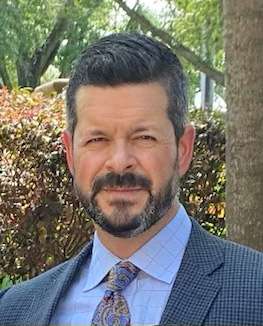 Palmer College of Chiropractic – 2004
Florida International University – 2000
Dr. Tobenas completed his undergraduate degree at Florida International University with a Bachelor of Science in Biological Science. He then attended Life University's College of Chiropractic in Marietta, Georgia, and earned his doctorate from Palmer College of Chiropractic West. He has been in practice since 2005 and is currently the Director of Patient Education and Rehab for Allcare Medical & Injury. He has over 14 years of experience treating patients suffering with acute injuries of auto accidents as well as chronic arthritic conditions that cause the patient daily pain. Whether you are young or old, Dr. Tobenas is ready to help you.
Dr. Ed Tobenas currently resides in Lake Mary with his wife, Jennifer, and his 3 wonderful boys. When not at the office, you can find Dr. Tobenas enjoying golf, sailing, riding his bicycle, exercising, or just spending quality time with his family.
Dr. Tobenas's Client Testimonials
" I have had headaches since I was 10 years old. They got increasingly worse after 3 car accidents in college. For the past 7 years they've been a daily occurrence that other chiropractors, physical therapists and neurologists couldn't fix. Now at 45 thanks to Dr. Tobenas I'M HEADACHE FREE! "
"As a traveling nurse driving was extremely painful and working would cause great pain be end of day. She was not able to climb up and down stairs without extreme pain. She can now drive without pain, play with her grandchildren, and stairs are no longer an obstacle of pain any longer."
""Thank you so very much for your care and concern. We appreciate your approach to these problems and the subsequent improvement over the pain!"
"I just wanted to thank you for your work that you have been providing. I cannot tell you how much happier and healthier I feel and my back and shoulder are much better since starting your services."
Mission
At AIP, targeting and reducing pain is our business. AIP has the extensive training and specialized technology designed to get results.
Vision
Our invitation to accident victims is clear: let's find the pathway to recovery with an AIP Central Florida auto accident doctor.