Accident & Injury Physicians Chiropractors
Accident & Injury Physicians of Central Florida - Downtown Orlando Location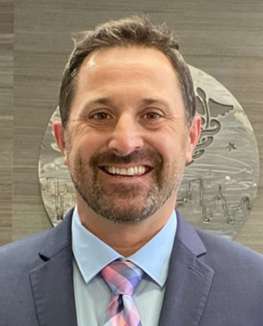 Palmer College of Chiropractic – 2006
Stetson University – 2001
Dr. Merrill is the Founder and Clinic Director of Nightlight Chiropractic, which originally opened just off Gore Street in Downtown Orlando in 2010. A 2006 Magna Cum Laude Graduate of Palmer College of Chiropractic Florida, Dr. Merrill's journey into chiropractic began in the mid-1990s when his father (an anesthesiologist) was helped through chiropractic, sparing him unnecessary surgery. At that point, his career aspirations shifted from following in his father's footsteps and becoming a medical doctor, toward the drug-free approach at the heart of the Chiropractic profession.

Dr. Andrew Merrill attended Stetson University in Deland, FL, where he obtained his Bachelor's degree in Exercise Science while minoring in Health Sciences. He has completed post-graduate study in the Cox Technic Flexion Distraction for spinal disc herniations, a well-recognized approach for avoiding surgery. Dr. Merrill became certified in this highly effective technique after studying with Dr. James Cox in Fort Wayne, Indiana, and again in Tampa, Florida. Dr. Merrill also has hundreds of hours in post-graduate study relating to reducing inflammation through nutrition and rehabilitating athletes.
Dr. Merrill's Client Testimonials
"Best Chiropractor in Orlando. Both doctors and all the massage therapists are amazing. The late hours are a life saver, and I love that they just want me to get better and never pressure me for return visits. And last but not least, I trust Nightlight because they are really paying attention."
"My experience here has informed me of how important it is to take care of my back and spine. Not only did Dr. Merrill and his staff provide professional service, but I've gained lifelong friendships as well. The entire team is knowledgeable and VERY caring!!"
"After 40+ yrs of construction/auto/motorcycle & sports injuries, I know Dr. Merrill & his it is highly skilled team provides the most competent and caring therapy for back, leg & shoulder pain anywhere."
Mission
At AIP, targeting and reducing pain is our business. AIP has the extensive training and specialized technology designed to get results.
Vision
Our invitation to accident victims is clear: let's find the pathway to recovery with an AIP Central Florida auto accident doctor.